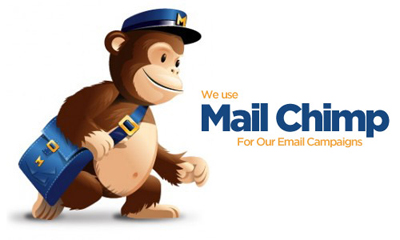 Do you do Email Marketing?
Ogawa Design Agency can help you setup and deploy your permission-based email campaigns. We have used all of the top Email Vendors but the one we recommend for our clients initially is Mail Chimp. It's free to use for the first 2,000 Subscribers. Here's the type of integrations we have help with:
Lists – If you are currently using a competitive service, we will migrate your campaign. This usually entails downloading the the data in .CSV Excel Files, then using a series our library of Excel formulas to edit and import your data in to Mail Chimp.
Permission Email Compliance – We will ensure your website and opt-in email practices are in compliance with current direct email regulations. If you need disclosures on your website updated, we will do that for you.
 WordPress Websites – We like Gravity Forms, but we can help you automatically import your information from your WordPress Contacts to MailChimp using their API interface. It's a simple process and you will still receive your Contacts, but your subscribers that opt-in to your Newsletter or Subscription List will be automatically sent to Mail Chimp.
Design – Our Graphic Artists can design an Email Campaign for you as well as use their Marketing Skills to help you create a an Award Winning Campaign.
MailChimp Templates – We can create a MailChimp Template that will help you create your own campaigns. This is similar to a Microsoft Word Template.
E-Commerce Site Integration – If you use an E-Commerce Platform such as BigCommerce or Magento, we can use the MailChimp API to integrate the two systems.
Deliverability Issues – We can help you ensure the greatest deliverability rates by assisting in the setup of your domain email. This often requires working with your IT Department or taking care of this for you.
Get a 50% Discount off your MailChimp Account for 6 Months